About Us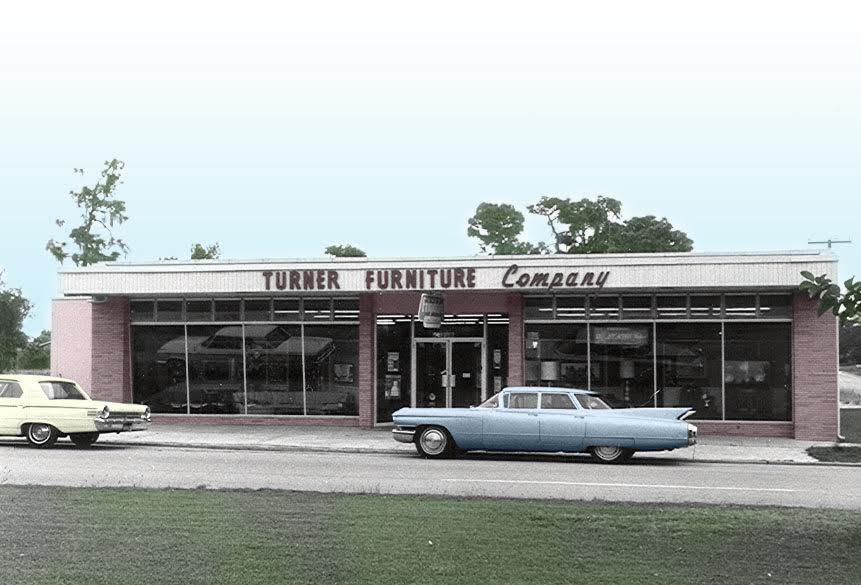 About Us
Celebrating 70 Years of Servicing the Heartland Community
While Turner Furniture has been in Avon Park for 70 years, its foundation began much earlier. Thomas and Naomi Weekly, while residing in Labelle, Florida, started the family in the furniture business by door-to-door sales. In that time, many people did not have vehicles and therefore could not visit a storefront. Mr. Weekly would load his truck with bedspreads, blankets, radios, and small appliances, and would visit farming communities around Lake Okeechobee and saw mill towns as far south as Everglades City.
Weekly Furniture opened its first storefront in 1941. The merchandise to stock the store was purchased in an estate sale. Weekly Furniture purchased all of the home's contents which included furniture, linens, silver, china, etc. for $200.00 and used the items to fill the store. The customer payment plan was $1.00 down, $1.00 a week.
Always expanding, Weekly Furniture needed more space. As the search began, Highlands County came on the radar. In 1951, Thomas Weekly and his son in law, Arthur "Art" Turner, opened a new store location in downtown Avon Park on Main Street. Weekly Furniture sold complete home furnishings including refrigerators, washers, and dryers.
In Avon Park, Turner Furniture prospered. "We were the first ones in Avon Park to sell televisions," says Marva, Art's wife. At that time, most households did not have television sets so at closing each night, they would turn a television towards the front window with the volume as high as it would go. Local folks would pull up chairs to watch the television programs through the window at night. "When we thought we had sold everyone in town a television, we stopped selling them. Who would have thought that anyone would want two?"
In 1991, son Wesley Turner and wife, Lisa, became the third generation owners of Turner Furniture. Wesley and Lisa continued to work and grow with the times. In 1998, they built the largest furniture showroom in Highlands County at its current location on Highway 27. In 2007, Turner Furniture opened the Turner Furniture Distribution Center in Avon Park. This improved the efficiency and quality control with product storage, preparation, and delivery.
The succession of the next generation continued when Wesley partnered with son, Travis Turner, in 2014. The history of Turner Furniture is rich with memories, wonderful experiences, and lifelong customers. "Every generation has seen growth," says Travis Turner. "I hope to continue to grow and expand." Travis has already started on this path with the expansion of the showroom floor this year. "We enclosed and remodeled our back 'hot room', originally used as warehouse space, for an additional 5000 sq. ft. of showroom."
Being a family operated business for over 70 years, we understand and value our staff. We are humbled that of 25 employees, 12 have been with us for over 10 years. Turner Furniture aims to not only meet the needs of the Heartland community, but also wow the customers with top quality brands such as La-Z-Boy, Ashley, Bassett, Tempur-Pedic and many, many more. We want to offer our customers the latest trends at the quality and price they deserve. Turner Furniture also holds a strong commitment to our price guarantee, promising the best possible price on each product even if it means refunding you the difference.
Thank you for supporting Turner Furniture for over 70 years. We commit to continue to serve the Heartland community and to always offer the Best Quality at the Best Price.